Bathroom remodels in 2023 is a unique home project undertaking. Anything from a one-off shower renovation or countertop replacement, to a replacement of many fixtures, qualifies as a bathroom remodel. For that reason, the cost range for a bathroom remodel can be quite large.
Average costs of bathroom remodels can range from $3,000 to $30,000 or more. In the United States, the average bathroom remodel project is around $11,000 as of 2023. The average bathroom remodeling project cost covers a renovation that would have a new shower remodel, adding new a new vanity or sink, updating countertops, and possibly doing flooring and lighting. The average size can cover anywhere between 40 square feet in a half bathroom, or 100 square feet in a full bathroom.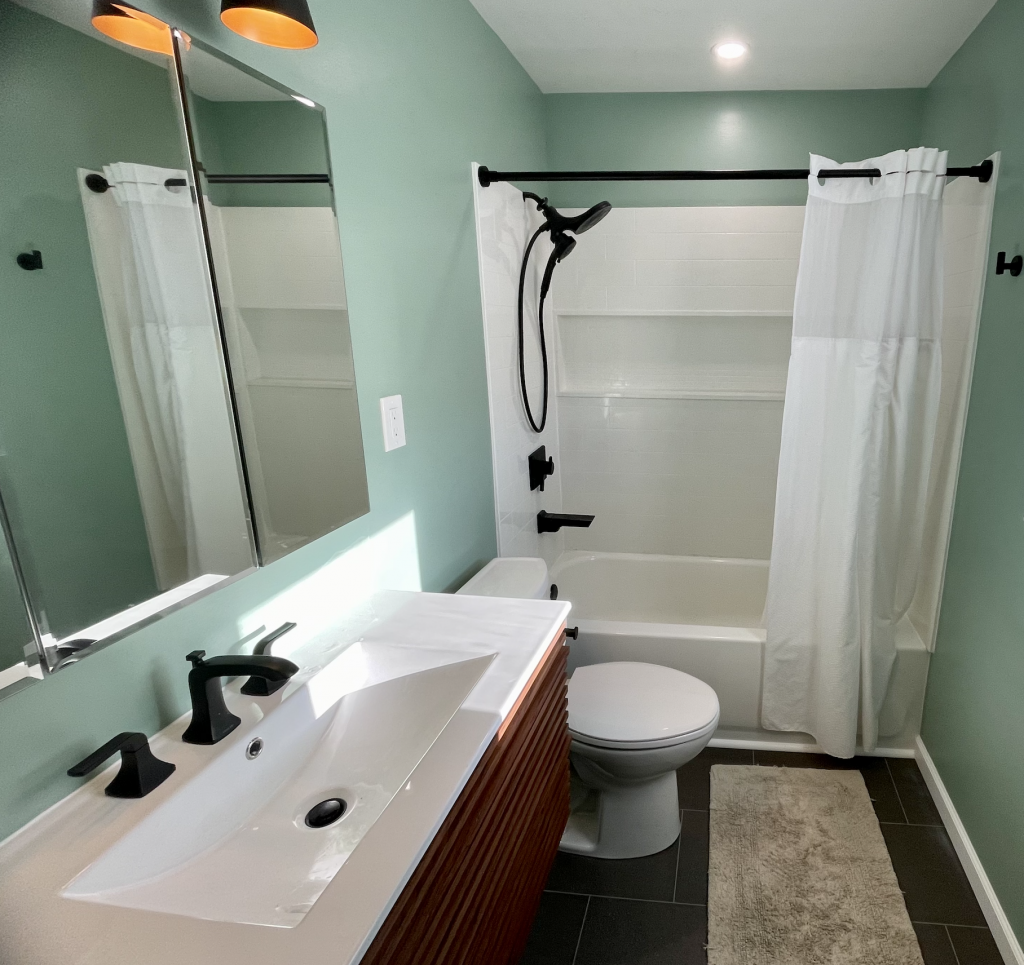 Homeowners have a great deal of control with the total cost of a bathroom remodeling project. Homeowners have a wide option of choices for their bathroom remodeling project, which helps determine pricing. Another thing that determines a cost is the size of the bathroom itself. All bathroom remodels are unique to the homeowner and their needs.
For example, the average price range for a new shower is between $500-$3,000. Installing a standard bathtub can cost between $600-$1,100; however, there is a wide range of variety in size and style of bathtubs. A standard six foot porcelain steel bathtub can cost around $870. Freestanding tubs or ones with massaging jets are more expensive and can cost upwards of $3,000 to install. As a homeowner thinking of bathroom remodels, weigh the pros and cons of having these types of bathtubs installed, and think about what they can add of value to your home in the long term.
Countertops are another important factor in determining the price of a bathroom remodel project. The cost to install a countertop can be between $65 to $260 per linear foot, and varies due to the material of the countertop. From high-end natural stone countertops, such as marble or granite, or the budget-friendly options of going with a laminate, ceramic tile, or solid surface countertop, the cost largely depends on the materials the homeowner chooses.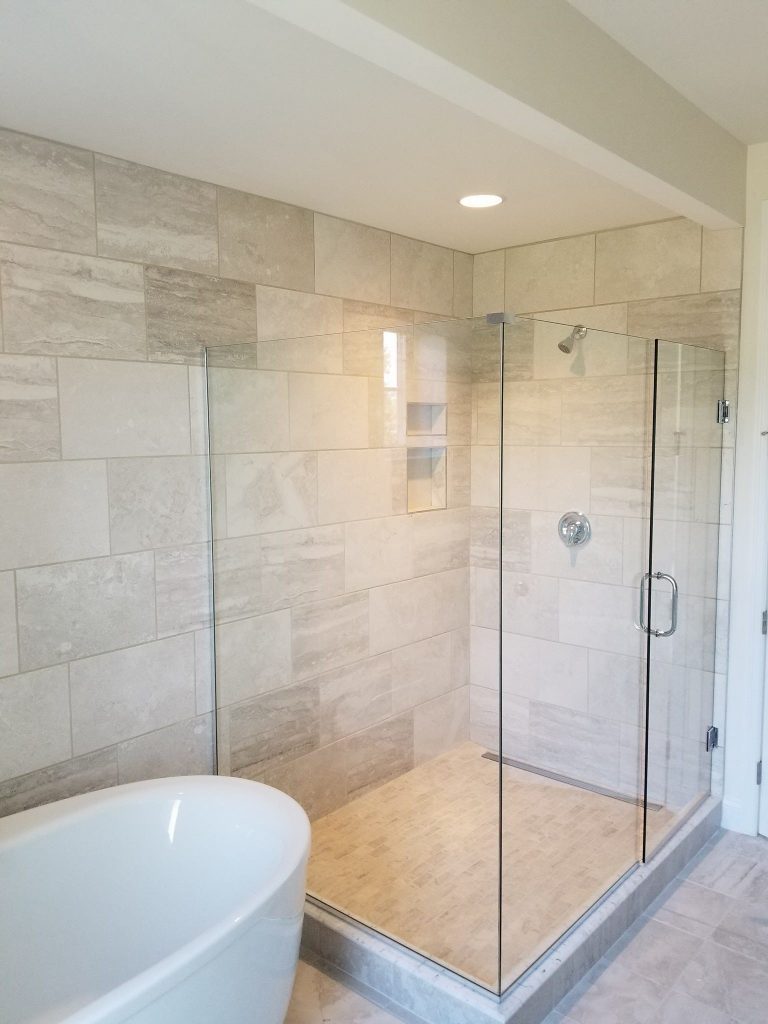 Installing a bathroom sink can cost between $460 to $1,500. Sinks as an under mount or drop-in are most common choices in homes. Wall-mounted or pedestal sinks are another option. These are great choices for smaller spaces. If you're renovating a master bathroom a dual sink is always a great option. Keep in mind, much like countertops, the choice of material affects the price.
Bathroom cabinets and vanity installations can cost a national average of $450 to $1,600 in 2023. But not every bathroom remodel will require cabinet installations or vanities. It's possible to install built-in storage units using a pedestal sink to efficiently use the space in a small bathroom. However, a large majority of bathroom remodels include cabinet installations.
A new toilet installation for bathroom remodels can cost between $480 and $1,000 on average. Wall mounted and floor mounted are two options for toilets, with both being great space saving options. Wall mounted toilets cost a little bit more than floor mounted. The great thing about toilets is that they are generally inexpensive additions, and may be something a customer would want to add to a bathroom remodel to spruce up the room.
Flooring is another aspect of a bathroom remodeling project that can be tackled. Typically, it costs between $6 to $11 per square foot to install new flooring, with additional costs to be added for tile. Sub-flooring installation may be needed, and that could add an additional $2 to $4 per square foot. Material costs play a vital role in the cost per square foot, and installing tile takes a longer amount of time than some other vinyl, waterproof options.
A bathroom remodel project is a great way to enhance a home. It's always best to know the costs of labor and material in the ever changing landscape of construction in 2023. When you are ready to update your bathroom feel free to give us a call at 717-652-4646, or send us an email HERE and receive a free quote!